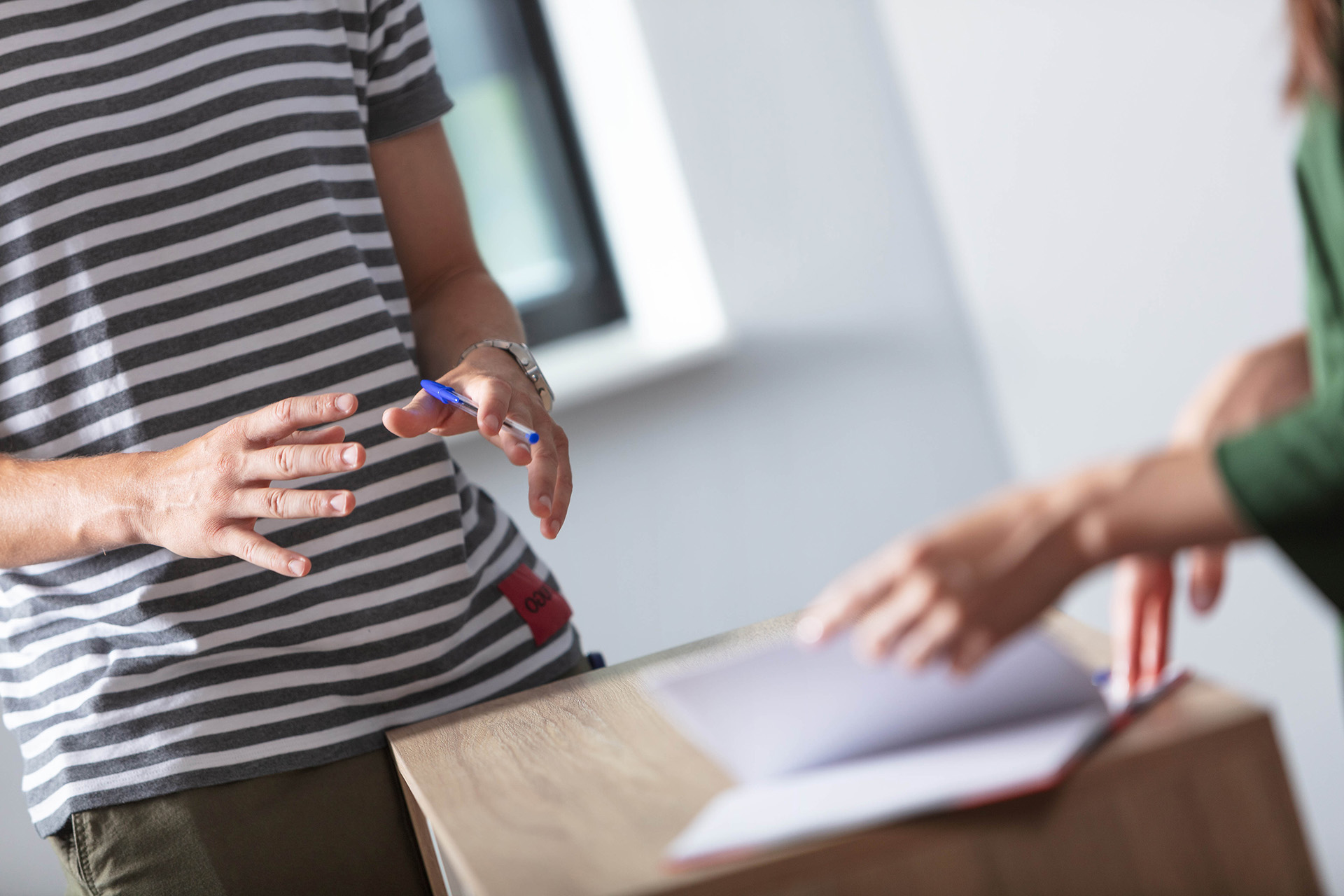 Onboarding
We heard you got a job at Verivox – congratulations and welcome to the company! On this page, we provide insight into what you can expect during your onboarding process and first months.
Onboarding at Verivox
Team membership and integration into the company
We want to ensure your first days go as smoothly as possible. That's why we will send you a welcome email in advance, containing the relevant information on your first day at work. Then you get to meet your new team – if you haven't already in the course of the application process.
We make sure you are added to the relevant email distribution lists and Intranet groups, so you don't miss any key information on Verivox. You can also join one of our numerous social event teams and connect with your new colleagues that way. From mountain biking and CrossFit to chess, from knitting to football and video games, these teams offer something for everyone.
During your first month at Verivox, you will take part in an induction event. Here, you will meet other new joiners and receive key information on Verivox, our corporate values and our daily work.
Technology
Our IT Service Desk staff will provide you with your employee identification card and hardware as well as a short introduction to our systems.
Induction
We arrange your induction individually, depending on your needs and those of your team. Besides conventional learning by doing, you will take part in specific trainings, side by side with experienced employees and executives. Your colleagues are always willing to lend an ear and are happy to help you. At the end of your first months, you will have the opportunity to give us feedback on your first days, your induction and your integration into the team in a relaxed conversation with your HR Business Partner. And of course, we are there for you and any concerns you may have after that, as well.