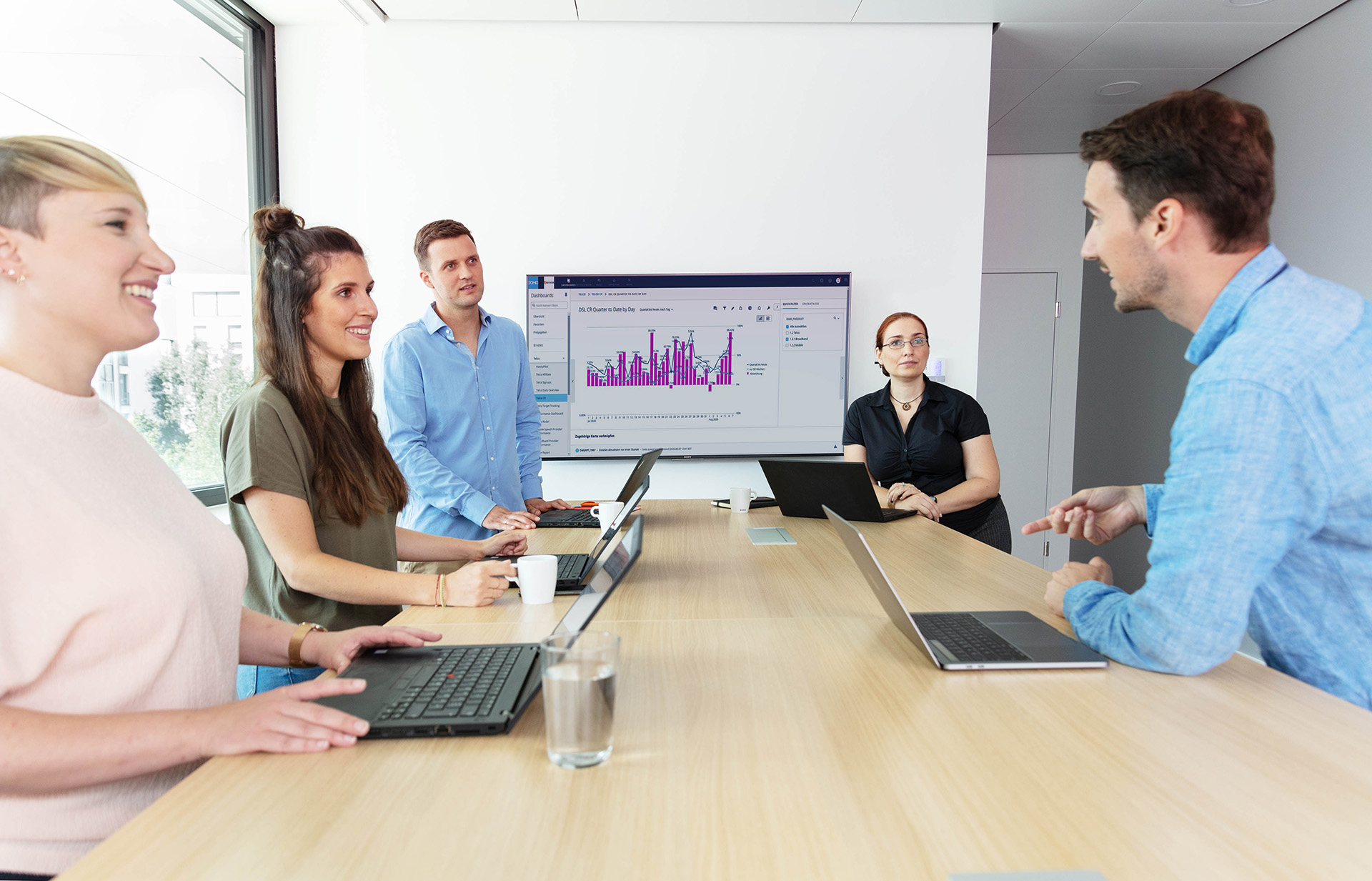 Product areas
We support our customers as they search for the best possible offer across a wide range of products. On this page, you can find out all you need to know about our seven product areas, their histories and missions.
These are our product areas
In the past 20 years, we have proven our pioneering spirit, have celebrated our successes and learnt from our mistakes. Throughout it all, we have continued to grow at a steady pace. Our product areas range from insurances, banking and telecommunications to electricity and gas, covering every area in which consumers have to make vital decisions. As a team, we find the best solution for our customers in each of our business fields.
Energy
Our Energy team offers rate comparisons for electricity and gas. Our 50 employees put all their energy into finding the best electricity and gas rates for our customers. We gather and edit more than 20,000 items of data on rates that help us depict the market and always find the cheapest rates. In the course of this, our data provides us with in-depth insight into two fascinating and flexible markets. From the energy transition to price increases: our expertise is in high demand throughout Germany.
Telco
The Telco department was launched in 1998, when the telecommunications market was liberalised, and is thus our longest serving product area. Today, 40 of our colleagues are hard at work to provide our customers with the best offers for smartphone rates, DSL contracts and bundles.
Insurance
We all want to be well-insured and cover every contingency, whilst paying as little as possible. Our around 40 employees in the Insurance department are happy to meet these requirements. We started comparing insurances in 2012, initially offering health, car and liability insurance, which we have since expanded to include more than 20 areas.
Banking
Thanks to our financial comparisons, our customers can find low-interest credit, lucrative investment offers as well as current accounts and credit cards with the best conditions at over 20 banks. We are proud to have been named the best comparison tool by DISQ [Deutsches Institut für Service-Qualität; German Institute for Service Quality] and enjoyed celebrating this success – but we didn't rest on it. Quite the contrary: we are growing vigorously and have great plans.
We are looking for Credit Advisors (m/f/d)!
Subscription Alert! – Aboalarm
Since its founding in 2008, our around 50 employees in the Aboalarm team have helped our customers cancel pricey contracts and subscriptions. Aboalarm has sent out several million cancellations, including those created and downloaded by our users. In 2018, our Munich-based company joined the Verivox group. As part of Aboalarm, Fynlitics is our in-house fin-tech brand that helps our users optimise their finances.
To the job exchange
Verivox SalesSolution
Verivox Sales Solutions was launched in 2014 with the aim of supporting our B2B customers in marketing their products, by providing market analyses and user studies. With more than 20 years of experience, we help energy providers, banks as well as insurance and telecommunications companies recognise trends and optimise price structures at an early stage.
Do you have any questions on careers at Verivox?
Valentina Barta
HR-Recruiting