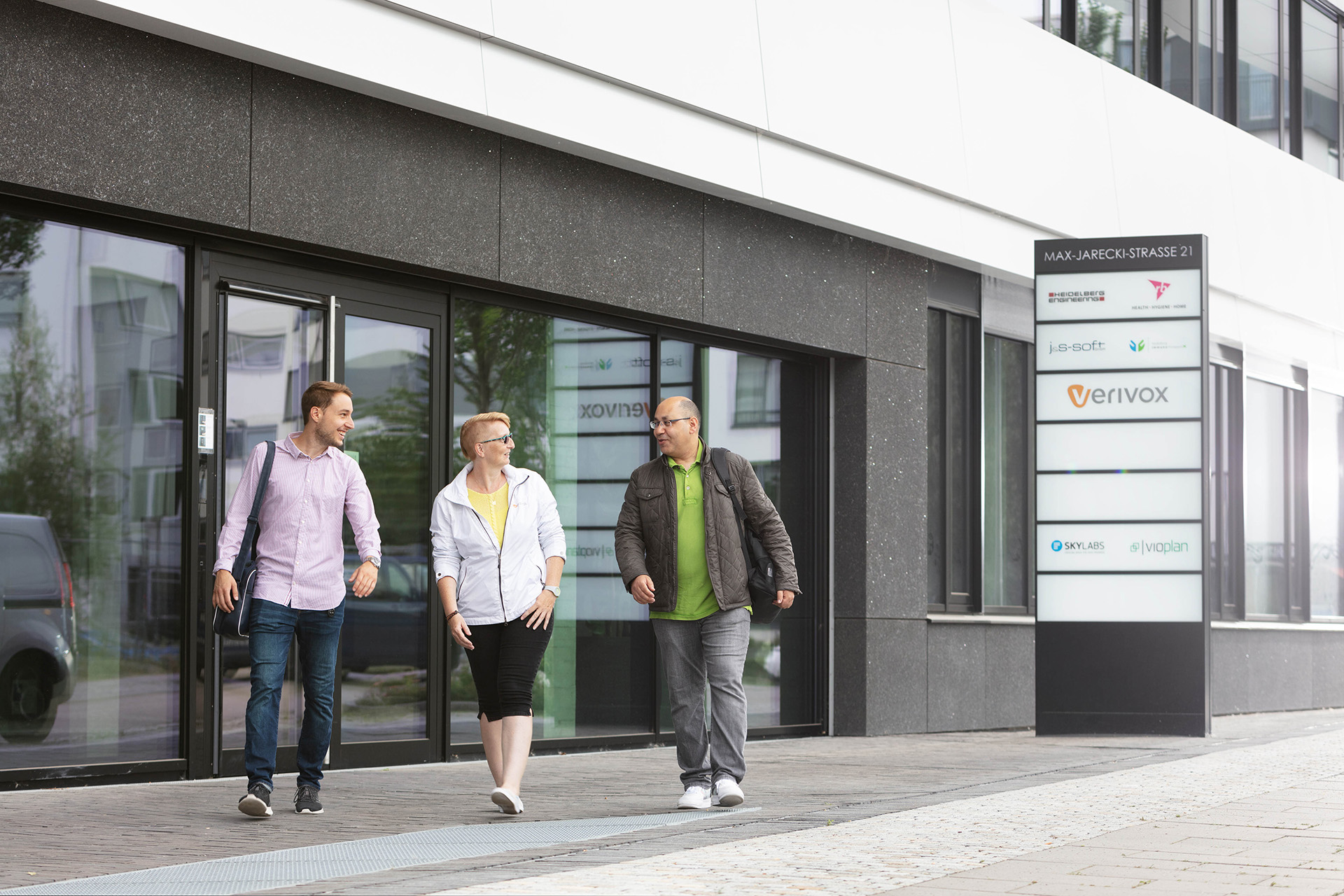 Locations
If you want to find out where our offices are located, you've come to the right place. On this page, we introduce our five locations and the respective cities, from the metropolis of Berlin with its millions of inhabitants to a peaceful small town at the heart of Germany.
These are our locations
Berlin in the north, Munich and Heidelberg in the south, Leipzig in the east and Linden at the centre: we have locations across the length and breadth of Germany. Our headquarters are located in the university town of Heidelberg, where our success story began.
Heidelberg
Berlin
Leipzig
München
Linden
It is safe to say that Heidelberg is the birthplace of Verivox. In 1998, two students came up with the idea for our business. Today, more than 20 years full of experience and success later, over 250 of our colleagues work at our main location. This town by the Neckar is home to all our product areas and is where our management team have their offices. This is also the place where we hold our All Hands meetings and legendary Christmas parties. In the summer of 2020, we will be moving to the SkyAngle, our new building in Heidelberg's young Bahnstadt quarter. In the immediate vicinity of the main station, generous open spaces are currently being developed to provide room for creativity, cooperations and concentration.

In 2002, we expanded our business from Heidelberg to the capital of Germany. Today, our office in Berlin allows us to get up close and personal to trends, politics and the zeitgeist. Located close to the Ringbahn, Berlin's circular railway line, our roof terrace in the Prenzlauer Berg district is the perfect place to enjoy lunch as your gaze wanders over the city towards the Alexanderplatz. Today, 60 of our colleagues work in Berlin, primarily in our Data, Communications and Key Account Management teams.

Renaissance on the outside, the modern age within: our light and airy offices in Leipzig are situated right by the market place, in the middle of the picturesque old quarter. Since 2016, around 30 of our colleagues have been working on the insurance comparison tool of the future and numerous banking products.

For us, Munich is dedicated to the banking of tomorrow. Since 2018, more than 50 of our colleagues have helped people withdraw from pricey contracts and subscriptions. Our modern offices are situated between the Victuals Market and the Gärtnerplatz at the heart of Munich. Besides our lofty open spaces, the obligatory soccer table promotes a start-up flair that allows plenty of room for ideas.

Good things come in small packages: even if the small town of Linden in Hesse is not half as well-known as megacities like Berlin and Munich, this town to the south of Giessen has a lot to offer. Since 2008, this has included a Verivox location, where our 20 colleagues focus on telecommunications.
Do you have any questions on careers at Verivox?
Nicole Herzog
HR-Recruiting