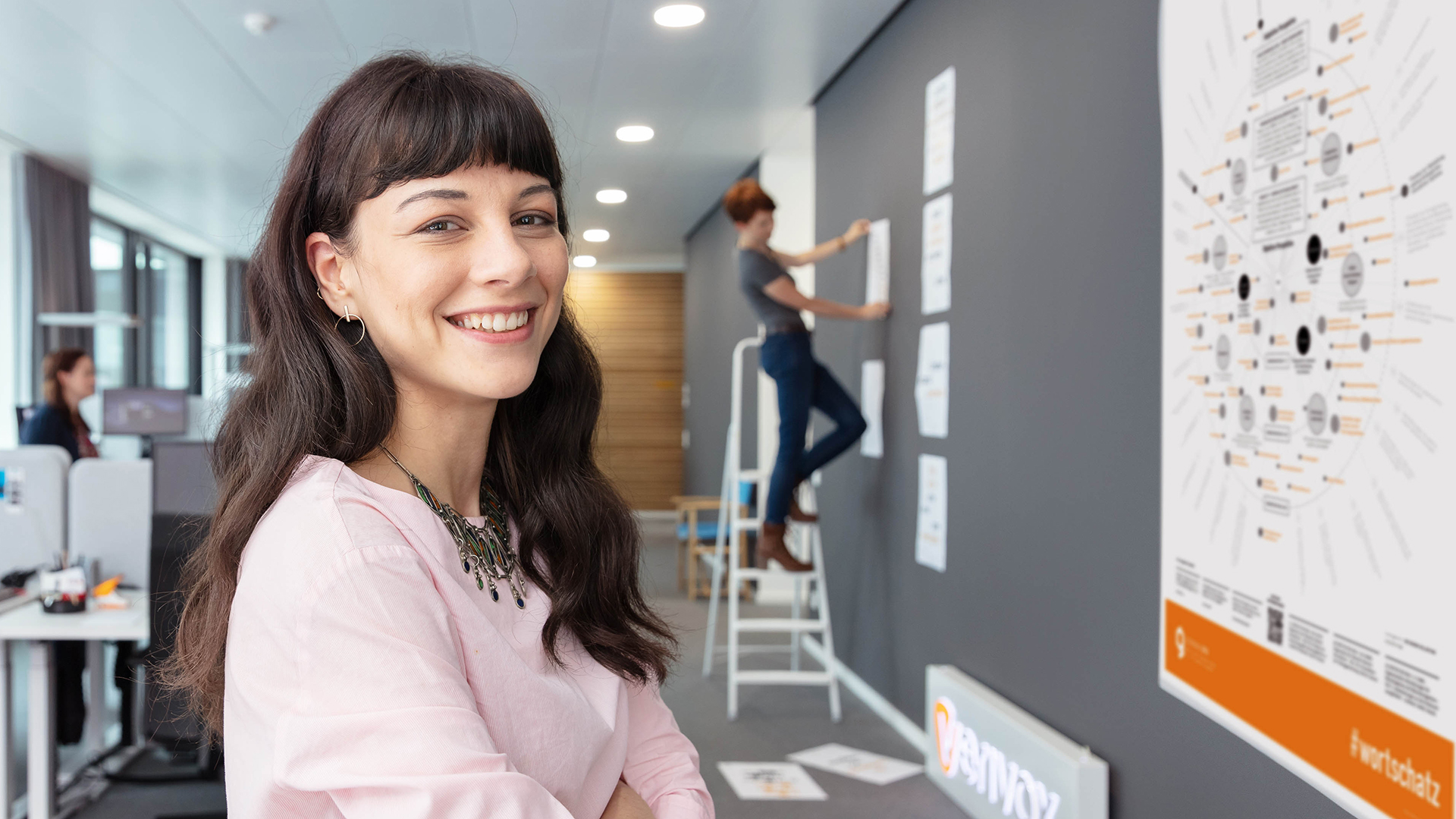 User Experience team
Hi, I'm Dorina and I'm our Junior UI Designer.
"Within my team, I am mainly responsible for marketing topics, for example designing on-site campaign visuals, graphics for mailings and social media posts. I really enjoy making sure our website is as simple and easy to use as possible by offering our customers a fascinating user interface."
To the comparison test
Base your next decision on a comparison
"As the UX team, we work across products, which gives me the opportunity to design for a large audience. I have a lot of room to contribute my ideas, which I really appreciate. We are open towards innovative approaches and strive to drive innovation. As a team, we put our passion into our work to offer our customers the best possible experience – across all product areas, platforms and devices."
Our culture and values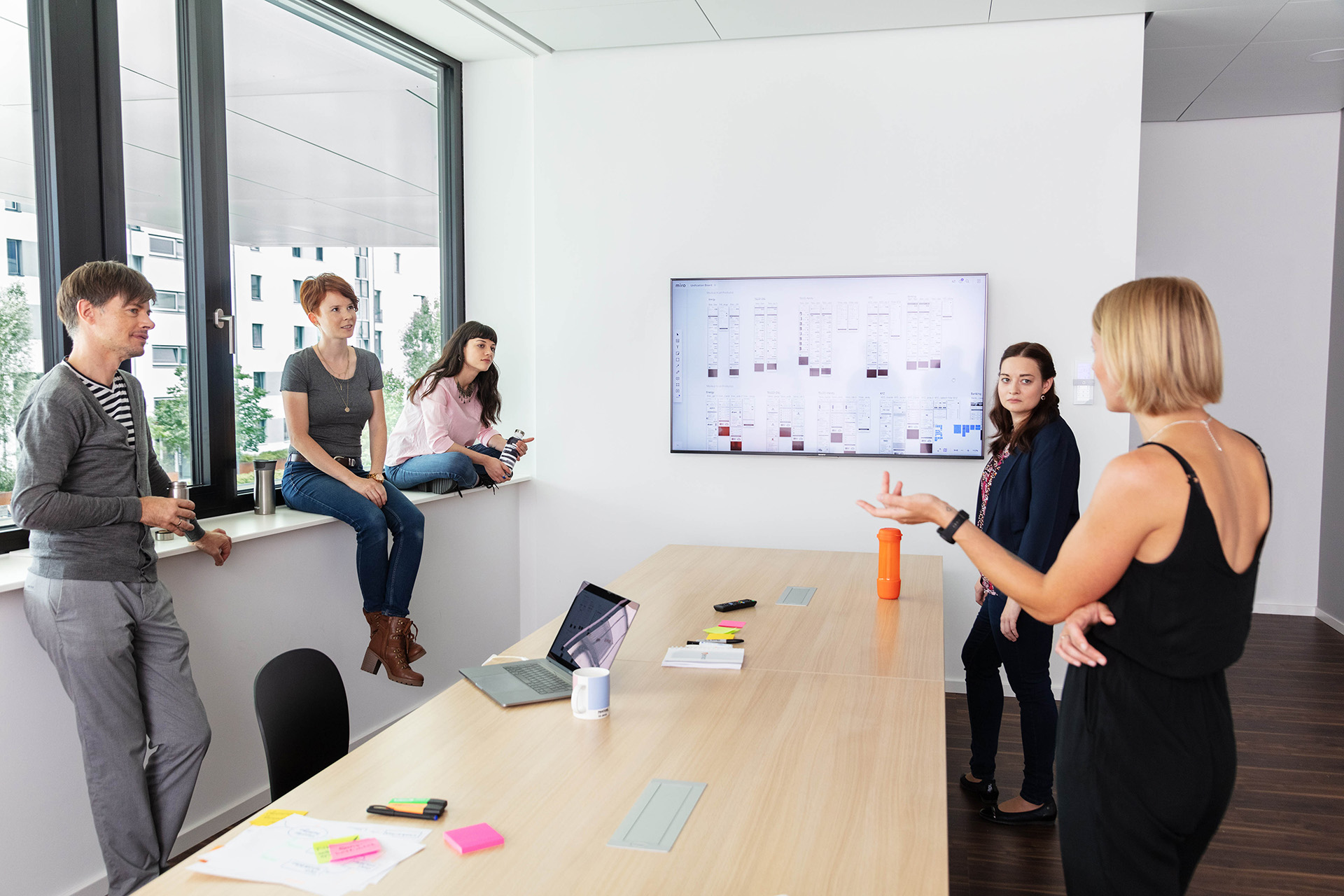 "We constantly keep up to date with the latest developments in the fields of user experience, man-machine interfaces and user interaction design."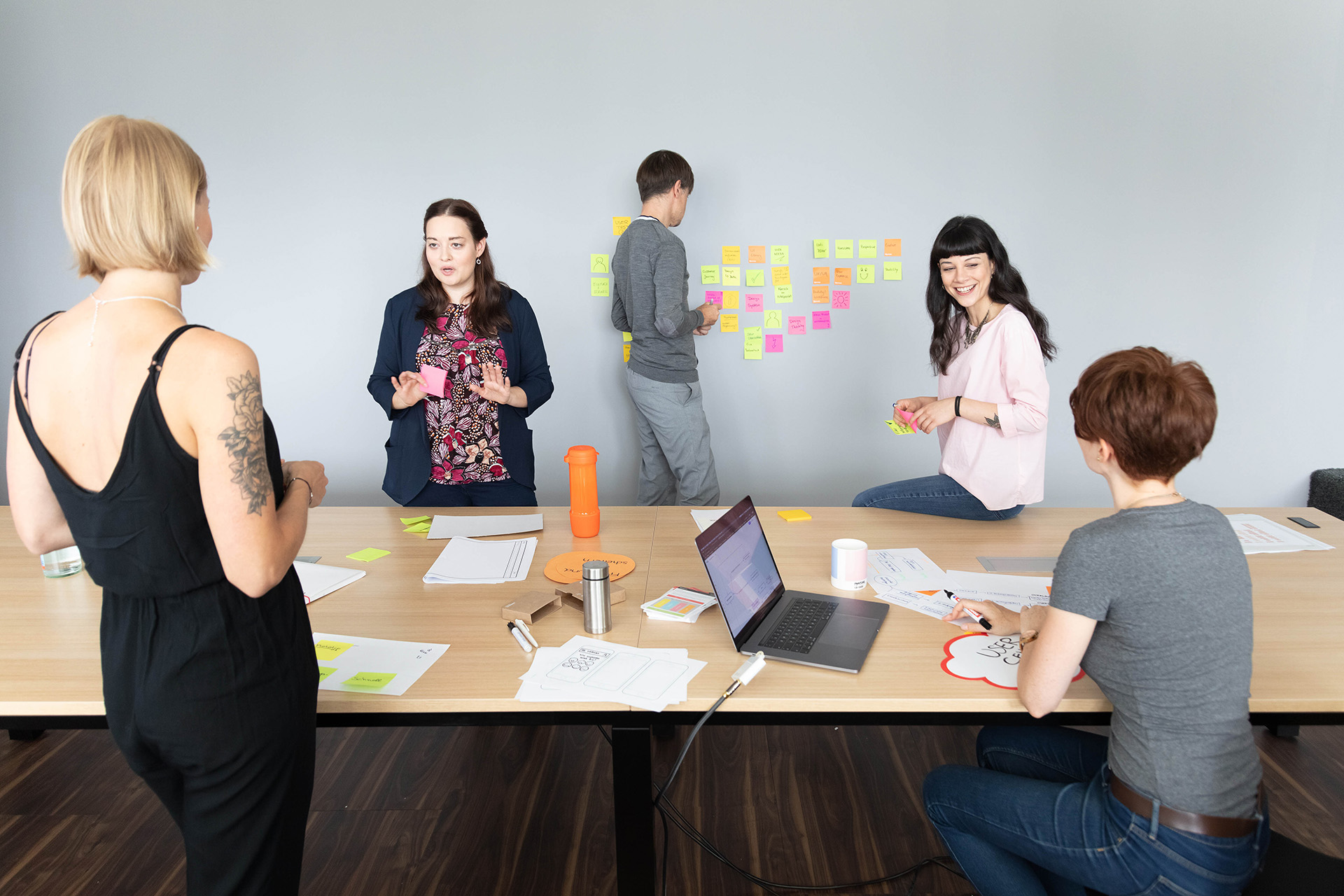 "What I appreciate about my employer is the opportunity to contribute my ideas to the company."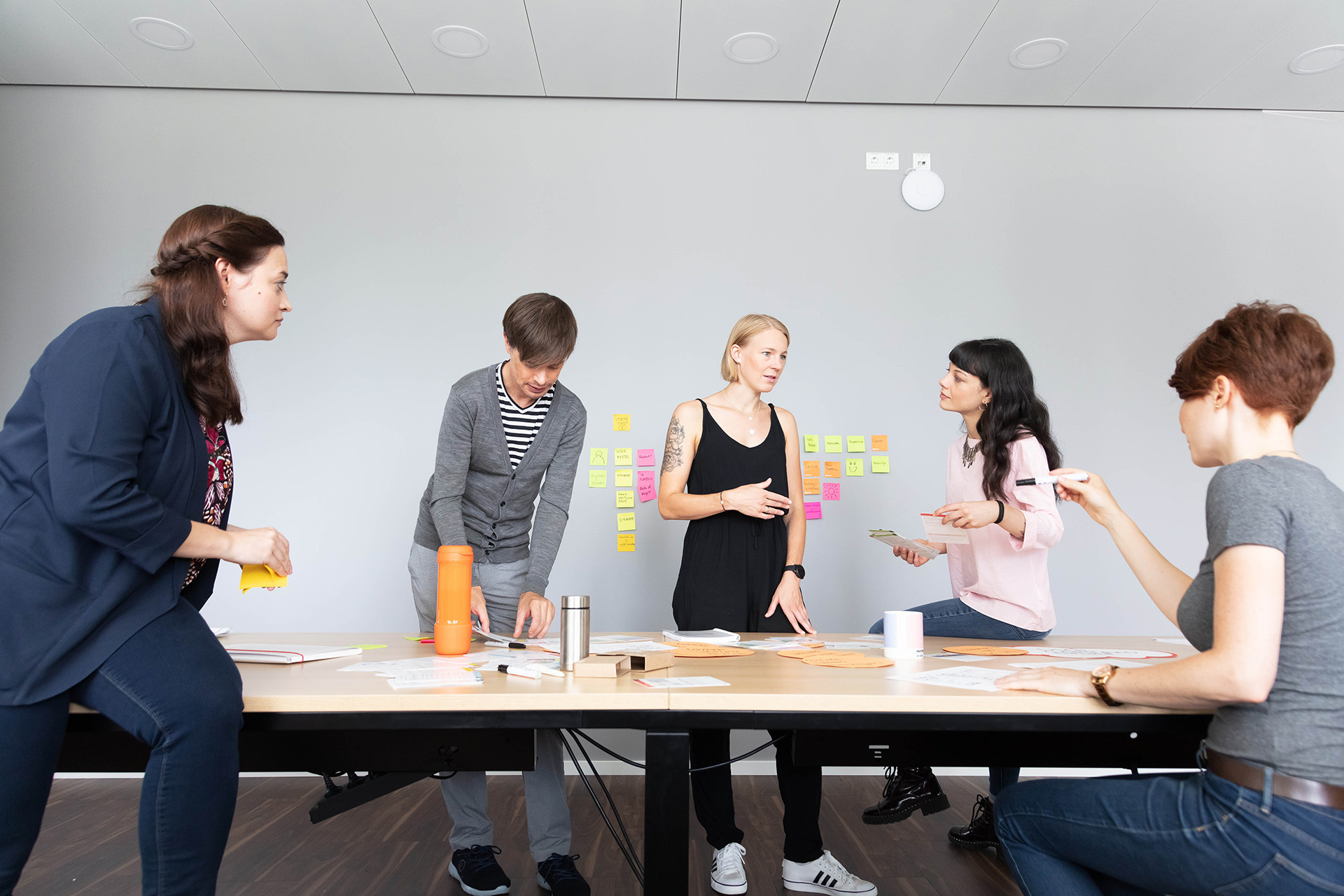 At Verivox, no two days are alike. We work in an industry characterised by its variety and have new and fresh ideas that help us advance even further, every day.
Your benefits
A team that likes to party (and celebrate its own successes)

From Summer Fetes and Christmas parties to corporate runs – our range of team building activities helps us keep the Verivox family together.

Your flexibility

Working hours as flexible as you are: whether you need to be at home for repairs, play football on Wednesdays or your kids need you – we can always find a solution.

The better you are, the better we are

We support and promote you by offering (leadership) training and development measures that are tailored to your specific needs.

Flat hierarchies

You'll soon notice: we like to be on a first-name basis. We don't aspire to lofty heights but prefer to meet as equals. For us, flat hierarchies mean quick decision-making channels.

Acts like a grown-up, feels like a start-up

Even if we're all grown up: we have kept that start-up feeling. We offer a lot of creative leeway and plenty of room for your ideas.

Stay on the go

We subsidise your public transport season ticket, pay transportation allowance and offer discounts on rental cars so you stay mobile.

The best decision for your future

Our employees are our greatest asset – your well-being is important to us. Capital-forming benefits and accident insurance ensure you are taken care of.
Are you a good fit?
Compare before you decide: find out if you're a good fit for our team! On the next page, you will find various statements made by members of our User Experience team. Click on the respective image to agree or disagree with each statement. Get started!
To the comparison tool
Your options in our UX team
Usability Engineer

You know what makes user hearts soar. You analyse user behaviour to support product development. To do so, you work on the development of click dummies and concepts. You then conduct usability tests that you evaluate scientifically, using the results to derive recommended actions for the user-oriented optimisation of our websites and apps. You apply suitable usability research methods and support the ongoing development of our Usability Laboratory.

You develop, implement and test usability measures.
To offer our customers the best possible experience, you continuously improve our websites and apps.
You independently moderate in-house and remote user tests.

Show suitable vacancies

UX / UI Designer

As a Designer, you are the internal point of contact for user-centred design: You develop user journeys, from which you derive wireframes and interactive prototypes. In the course of this, you cooperate closely with your colleagues in User Research, Software Development and Product Management.

You are responsible for designing our websites under user experience aspects.
You are involved in and contribute your expertise to interaction design.
You design simple application scenarios and use cases as well as complex applications.

Show suitable vacancies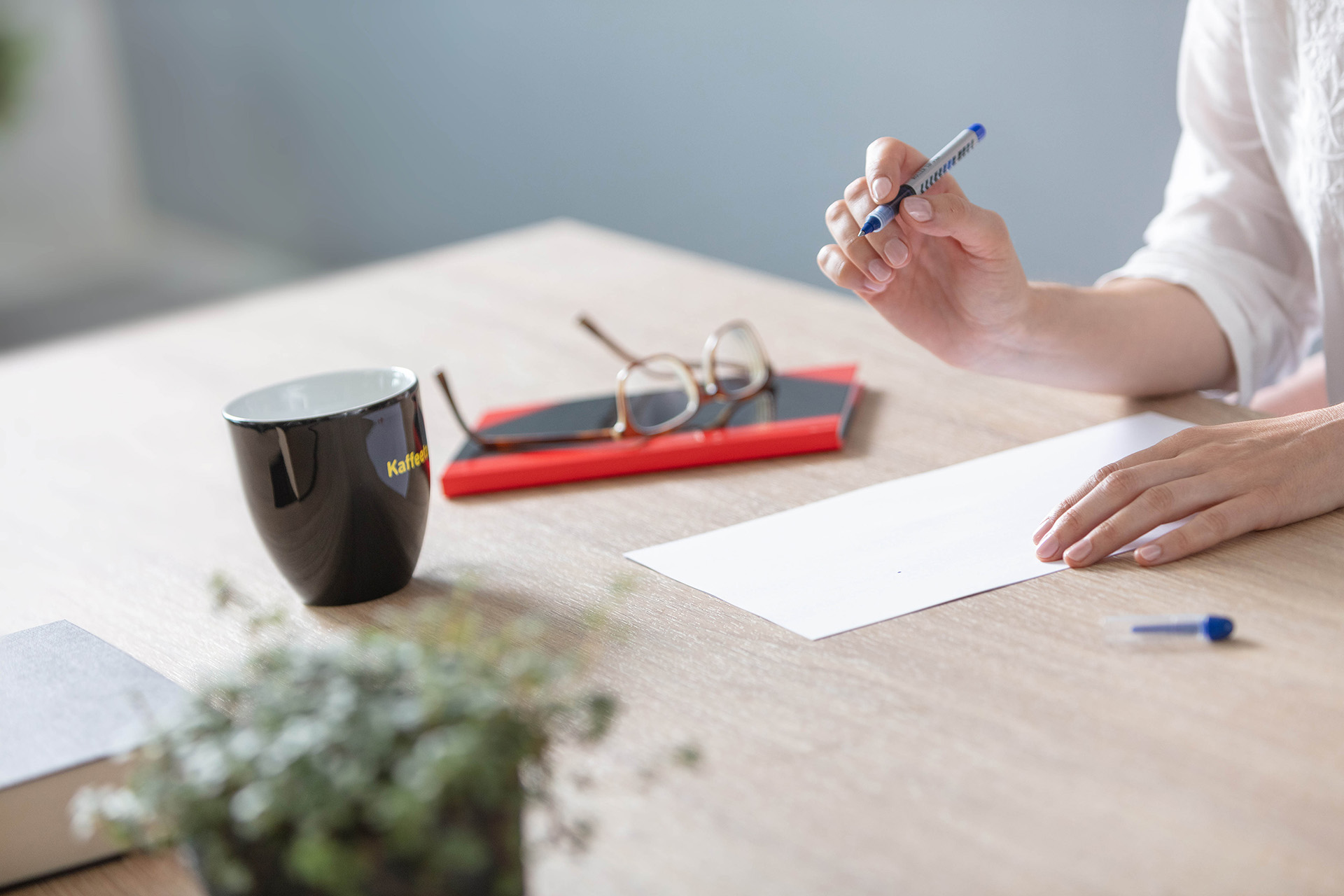 If you want to know what happens after you hit the send button, we've put together key information on the application process.
Application process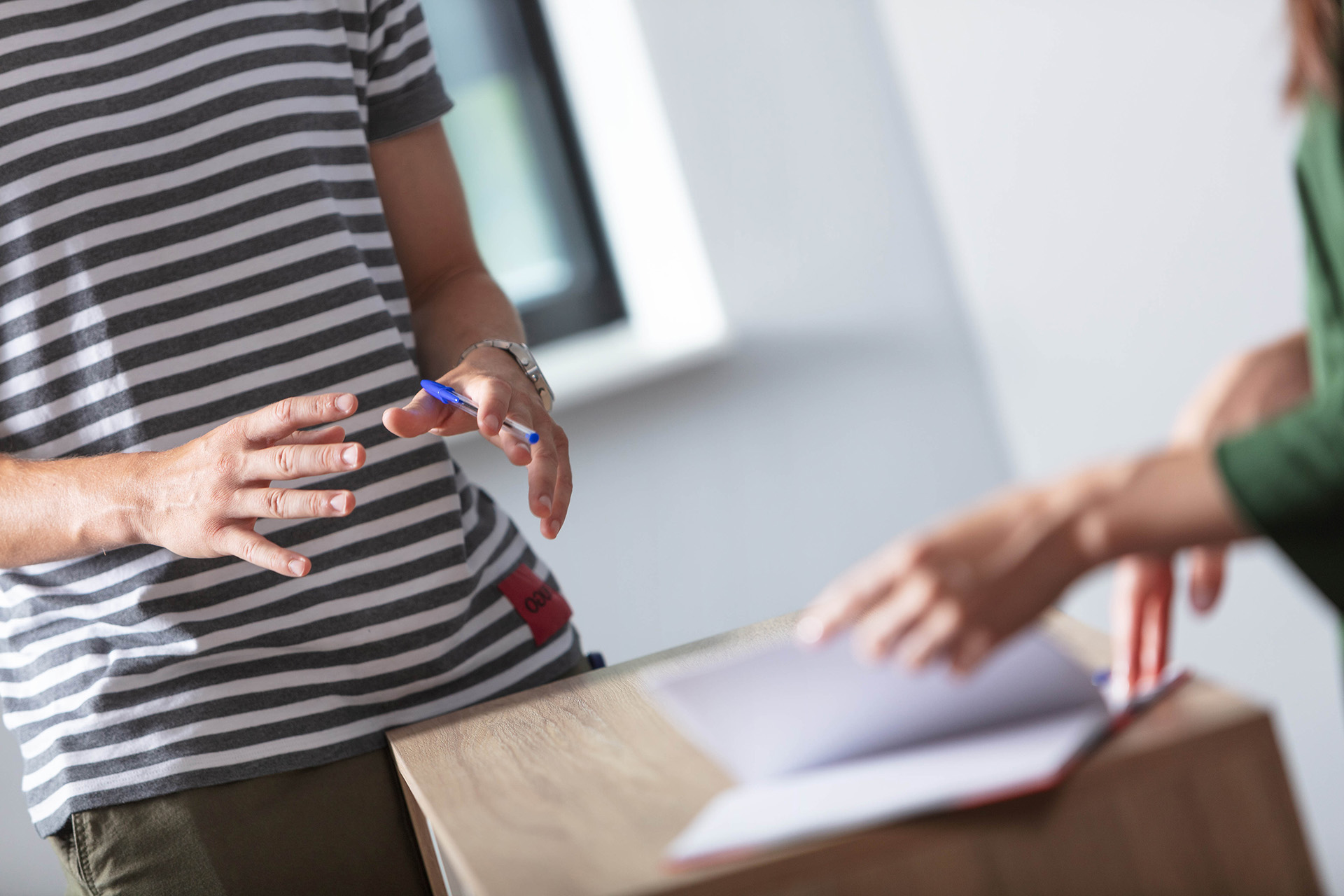 If you want to know what to expect on your first days at Verivox, click here for information on your onboarding process.
Onboarding
Do you have any questions on careers at Verivox?
Yuliia Lukasevych
Your contact for UX