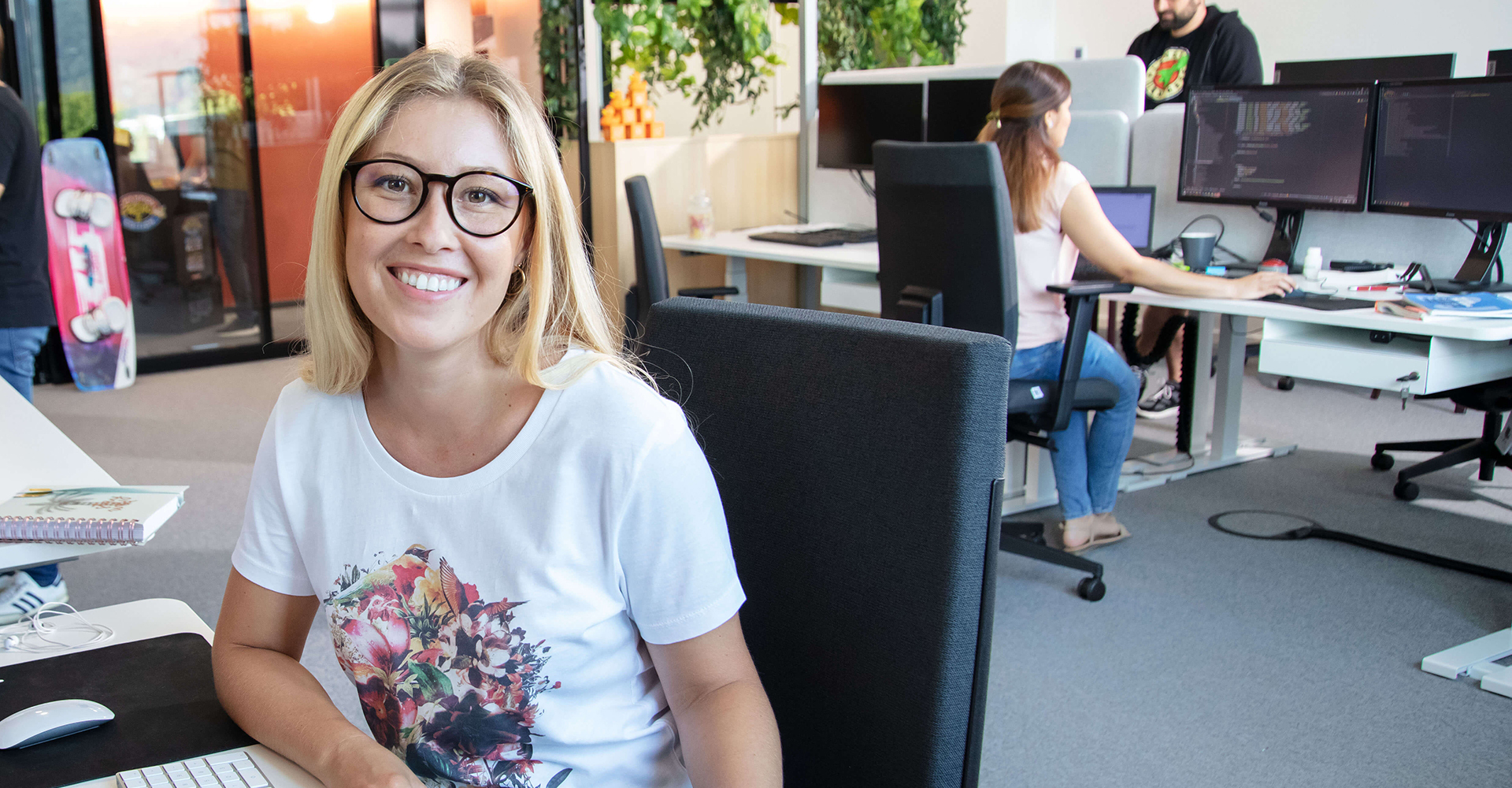 Team Tech/IT
(Senior) Software Quality Engineer (m/w/d)
permanent, full-time · Heidelberg (Workspace: Tech/IT)
Become part of the Verivox Team!
For our headquarters in Heidelberg we are looking for you - fulltime (40h/week) at the earliest possible date:

 (Senior) Software Quality Engineer
Apply now
Your Mission:
Write and execute both functional and non-functional tests
Test by the perspective of an end-user, testing in various conditions and settings for different devices
Develop test strategies for automation both for backend and frontend
Find creative solutions to analyse and test functional and non-functional requirements
Working with the product team to strategizequality assurance within the sprints, develop a test plan and deliver high quality builds on time
Review existing QA processes, suggesting and implementing improvements
Align and collaborate with the rest of the quality team to improve the overall quality of our products, assess risks, promote consistency, identify common needs, build tools, etc.
Measure quality and identify areas for improvement through the use of metrics.
Contribute to our software projects, potentially pairing with other devs, to improve our test suite and other quality aspects of the platform
Working with designers, POs and developers to improve the overall experience by suggesting improvements and changes
You'll be part of an agile, multidisciplinary and creative team and work closely with them to ensure our producthas a high quality
You'll think creatively and be motivated by challenges and constantly striving for the best
Our Benefits:
Your flexibility


Your working hours are as flexible as you are. Regardless if it is an appointment at your dentist, your afternoon soccer group or your kids - we always find a solution.

Flat hierachies


You'll soon notice: we like to be on a first-name basis. We don't aspire to lofty heights but prefer to meet as equals. For us, flat hierarchies mean quick decision-making channels. 

Start-up-feeling at a grown-up


Even though we grew up in the meantime, we have retained our start-up-feeling. At Verivox you have a lot of creative freedom and plenty of space for your ideas.

The best decision for your future


Our employees are our greatest asset – your well-being is important to us. Capital-forming benefits and accident insurance ensure you are taken care of. 

The better you are, the better we are


We support and promote you by offering (leadership) trainings and development measures that are tailored to your specific needs. 

Stay on the go


We subsidise your public transport season ticket, pay transportation allowance and offer discounts on rental cars so you stay mobile. 

To your health


To help you stay fit and healthy, we offer fresh fruits and subsidised breakfasts and lunches, along with coffee and water. Corporate runs and football bring us together as a team. 

A team that likes to party (and celebrate its own successes)


From summer fetes and Christmas parties to corporate runs – our range of team building activities helps us keep the Verivox family together. 
Your Profile:
3+ years of experience in the software quality assurance industry
Degree in Computer Science or other relevant qualifications
ISTQB certification is a plus
Automation experience using open source test tools like Selenium, TestingLibrary, Puppeteer, JEST or similar frameworks
Automation experience with REST APIs
You are comfortable reading and writing code in at least one programming language, ideally TypeScript (our app is mostly written in React)
You have experience in building, testing and monitoring both the frontend and the backend of an application (experience testing GraphQL/REST Web Services)
Experience with Jenkins CI/CD or other CI/CD tools•Any experience with performance, GDPR, accessibility, interoperability and security testing is a plus
Ability to document and troubleshoot errors
A proactive team player that analyses the risk and impact of issues and is working with the team to prioritise and resolve them
Analytical mind, detail-oriented and problem-solvingcapabilities
Team-player: willing to share knowledge and support team members
Willingness to seek out and learn from new ideas and concepts in the field of software quality assurance
Excellent oral and written communication skills in English (German would be an advantage)
Practice experience working with agile methodologies


Are you up to meet these exciting challenges?
If so, then we would love to talk to you. Tell us how you will contribute to our success story!

Please send your application (including your salary expectation and the earliest possible date of starting to work) via "Apply now" to jobs@verivox.com

Verivox GmbH
Marlen Blaube (Senior HR Business Partner)
Max-Jarecki-Straße 21, 69115 Heidelberg
Apply now