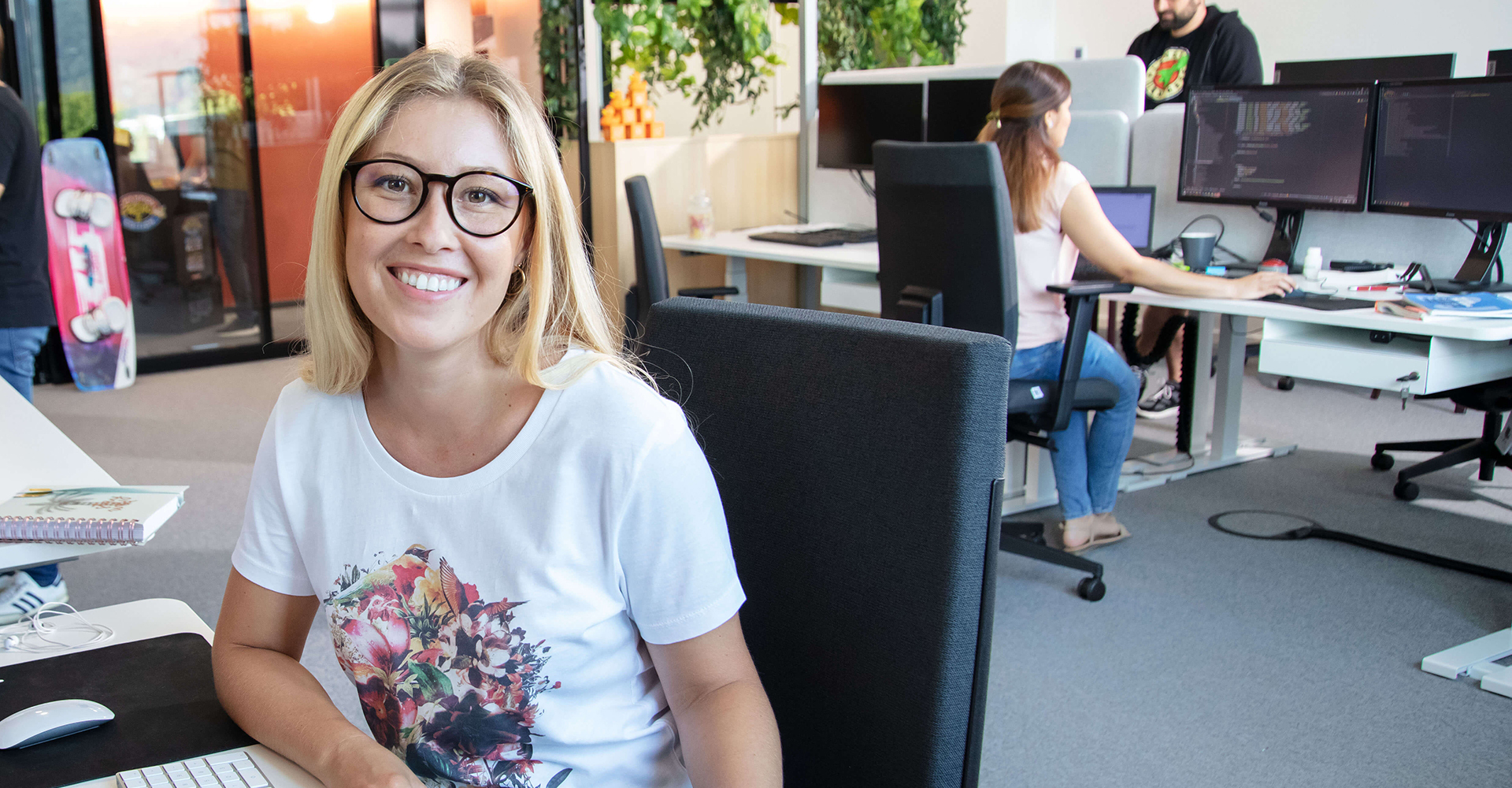 Team Tech/IT
(Senior) Software Integration Quality Engineer (m/w/d)
permanent, full-time · Heidelberg (Workspace: Tech/IT)
Become part of the Verivox Team!
For our headquarters in Heidelberg we are looking for you - fulltime (40h/week) at the earliest possible date: (Senior) Software Integration Quality Engineer (m/w/d)
Apply now
Your Mission:
As a back-end and integration testing expert you will enhance and extend existing test suites and test automation processes for our back-end teams.
Your focus will be our new cloud-based tariff data services and APIs.
You will coordinate QA activities with developers in your team as well as other teams like SRE, DevOps and Product Management.
While we expect some manual testing for some of the time you should have an automation-focused approach to QA activities.
You will have regular opportunities to collaborate with other QA colleagues to work on cross-product projects and larger QA initiatives to ensure high levels of quality across all our projects.
Ideally you have a passion for metrics and data-driven approaches to improving software quality as well as assessing the risks and vulnerabilities of software with low coverage levels.
We encourage a culture of regular process improvement and exploration of new QA technologies, frameworks, tools and practices – your ideas and experience will be welcome!
You should be familiar with various techniques to investigate and help development teams to diagnose, monitor and resolve production incidents (e.g. log analysis, Google Analytics, NewRelic, Elastic, Sentry or similar).
Document and troubleshoot product defects.
Work with the development team to optimise and improve existing development and release processes.
Manage a release process, including building, testing and monitoring back-end services and systems during deployments.
Our Benefits:
Your flexibility


Your working hours are as flexible as you are. Regardless if it is an appointment at your dentist, your afternoon soccer group or your kids - we always find a solution.

Flat hierachies


You'll soon notice: we like to be on a first-name basis. We don't aspire to lofty heights but prefer to meet as equals. For us, flat hierarchies mean quick decision-making channels. 

Start-up-feeling at a grown-up


Even though we grew up in the meantime, we have retained our start-up-feeling. At Verivox you have a lot of creative freedom and plenty of space for your ideas.

The best decision for your future


Our employees are our greatest asset – your well-being is important to us. Capital-forming benefits and accident insurance ensure you are taken care of. 

The better you are, the better we are


We support and promote you by offering (leadership) trainings and development measures that are tailored to your specific needs. 

Stay on the go


We subsidise your public transport season ticket, pay transportation allowance and offer discounts on rental cars so you stay mobile. 

To your health


To help you stay fit and healthy, we offer fresh fruits and subsidised breakfasts and lunches, along with coffee and water. Corporate runs and football bring us together as a team. 

A team that likes to party (and celebrate its own successes)


From summer fetes and Christmas parties to corporate runs – our range of team building activities helps us keep the Verivox family together. 
Your Profile:
At least 5 years of general software quality experience or 2 years focused on back-end systems and integration testing.
Experience using and occasionally also maintaining CI/CD pipelines when needed.
Experience with Google Cloud, Kubernetes and Helm with Jenkins for CI/CD.
Experience with test frameworks like CodeceptJS, Jest along with other Node.js tools is a plus.
As well as having an analytical mindset you have a passion for test automation and replacing repetitive manual processes with scripts and automated systems.
You should have a software background or at least be comfortable reading and writing code in at least one programming language, ideally JavaScript or TypeScript.
API testing experience, especially with GraphQL and REST protocols as well as familiarity with JSON data handling.
Experience testing cloud-based systems and microservices, ideally with exposure to Kubernetes (Google Cloud, GKE).
Any experience with advanced testing techniques would be highly beneficial, e.g.

Contract-based testing with frameworks like Pact
Performance testing with Locust or similar frameworks

Knowledge of GDPR and other European data privacy and software usability initiatives and regulations would be beneficial.
A team-player mindset: experience working closely with cross-functional teams and a willingness to share knowledge with other team members.
A proactive and pragmatic approach to defect analysis and problem solving.
Willingness to seek out and explore new ideas and concepts in the wider field of software quality assurance.
Experience and familiarity with Agile Development techniques and ceremonies like stand-ups, refinement meetings, retrospectives, code reviews, etc.
Excellent written and spoken communication skills in English – some knowledge of German would be helpful but it's not required.
ISTQB certification is a plus but not required.
Are you up to meet these exciting challenges?
If so, then we would love to talk to you. Tell us how you will contribute to our success story!

Please send your application (including your salary expectation and the earliest possible date of starting to work) via "Apply now" to jobs@verivox.com

Verivox GmbH
Marlen Blaube (Senior HR Business Partner)
Max-Jarecki-Straße 21, 69115 Heidelberg



Apply now